Yashica, A Japanese Camera Brand for its 70th anniversary unveils the project YASHICA Absolute. A project for a remake of classic film and cameras. This project is aiming to bring 3 cameras MF-1, MF-2 and 44 TLR alone with 2 negative films 400 and Golden 80s (limited Edition). A Blast from the past I would consider this project. The project is phased in three phases Premiere, Novella and Prestige. Sweet, I remember the days of film cameras and how we use to reach out to these shops for film development.
Premier phase is the launch of MF-1 with Yashica 400a new YASHICA 35mm camera negative film. This camera is the simple snapshot camera of the early days. I don't think there would be too many options in the camera. It is going to be as simple as it used to be in the early days. The camera has two color options of brown and orange.

Novella phase is the launch of MF-2, 35mm viewfinder camera with fixed-focus f/4 lens and shutter speed of around 1/125 second.

Prestige phase will re-bring the Yashica 44 TLR compatible with 35mm roll. This camera is from the era 1958.

This project also aims to launch two new 2 negative films as below;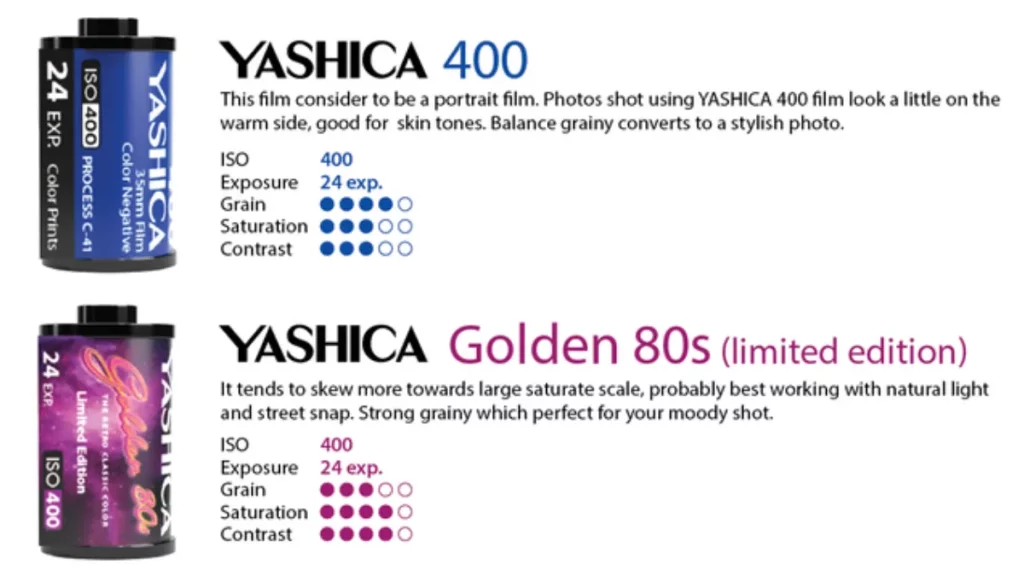 Rest details can be found on Kickstater Page. I am sure some of us would die to get our hands on the classic cameras and the new camera negative rolls.
Must Read: Selfie getting yourself in the picture