Starting a blog can be difficult and complicated if you have never started a site before. At times what we imagine out of the blog the outcome is not what we desire. Blogging is a great way to connect with the world. A free blogging platform is a perfect way to get started with no cost on your pocket. Having your own domain and hosting is ultimate but before you spend try your hand on these platforms.
There are different types of blogs from photo blogs, article blogs, review blogs, product blogs and much more. So, choosing a rite platform, in the beginning, is very important. If you are starting new, then plan and organise yourself because content creation is hard work. Bloggers spend days writing a single blog post.
Here is a tip, if you want to test and experiment on your thoughts, free blogging platforms are the best way forward. There is not much to lose but if things work, migration to self-hosted setup is not far.
What is a free blogging platform?
A blogging platform is a service or an application that helps in creating and publishing content online free of cost. There are tons of companies who provide their users with the tools to build websites and blogs free of cost. Some of the major players are Wordpress, Wix, Tumblr, Medium and many more. There are positives and negatives to every platform but when it is free, we should not be complaining too much.
Most of the free blogging platforms are drag and drop meaning you do not need to worry about coding as most of it is taken care of by the service provider. They are easy to use, no maintenance but limited to customization. In a nutshell great space for you to test your ideas.
Many more free blogging platforms are there online and they are not mentioned below, I will keep adding to the list as we go forward.
Must Read: History of Blogging
Wordpress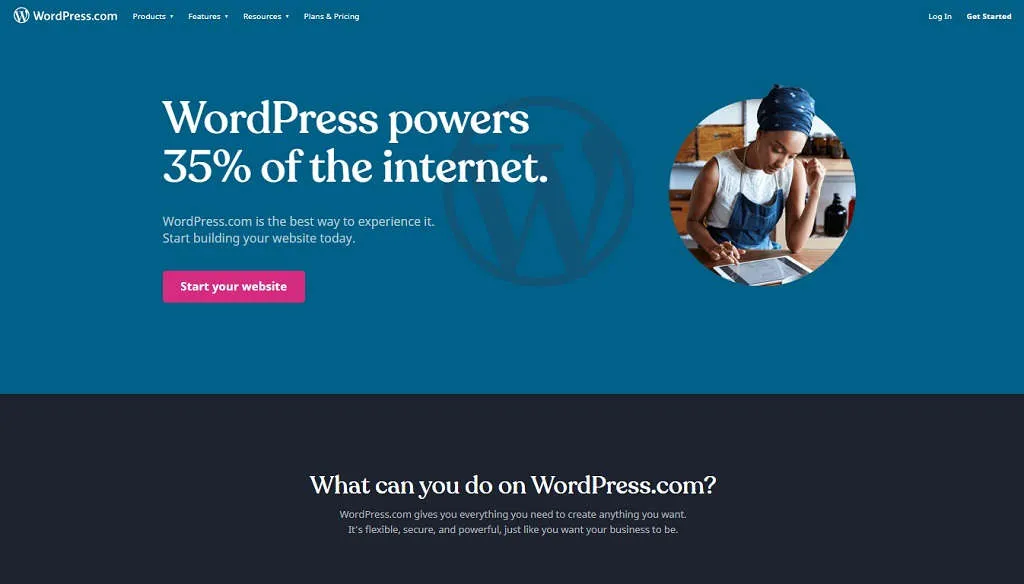 Wordpress is one popular blogging platform launched on 21, November 2005. This platform is for bloggers with a long-term vision. This platform gives you most of the power for customization and control. This free blogging platform gives you a subdomain of wordpress.com. While searching on the web you might end up on wordpress.org which is entirely different from wordpress.com.
Blogger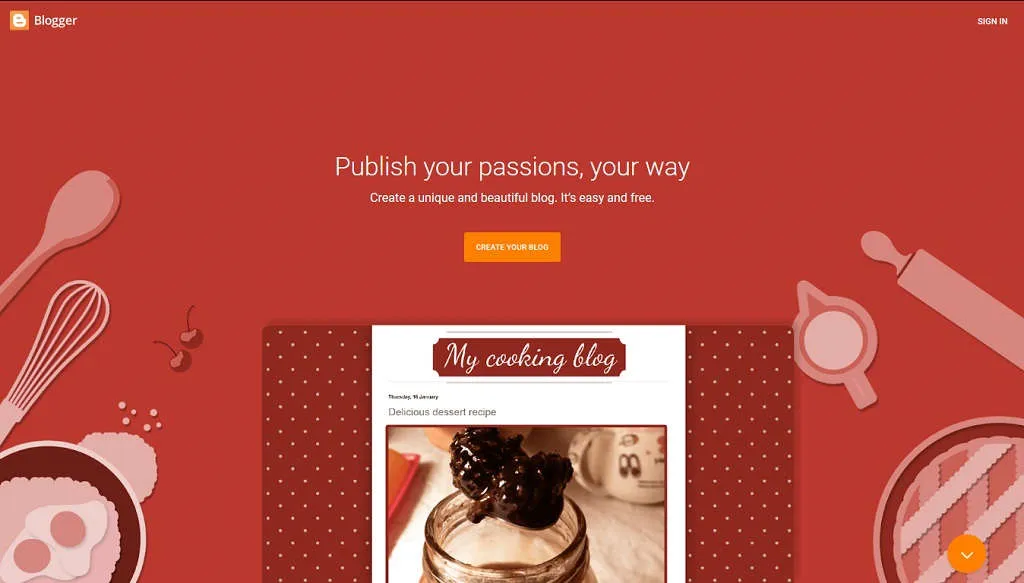 Blogger was launched by Pyra Labs back in 1999 and later in 2003 was acquired by Google. It is the quickest and the easiest platform to start blogging. This platform is all about drag and drop environment. Blogger gives you a subdomain of blogspot.com. While a search on the web for blogspot.com you would end up on blogger itself.
Medium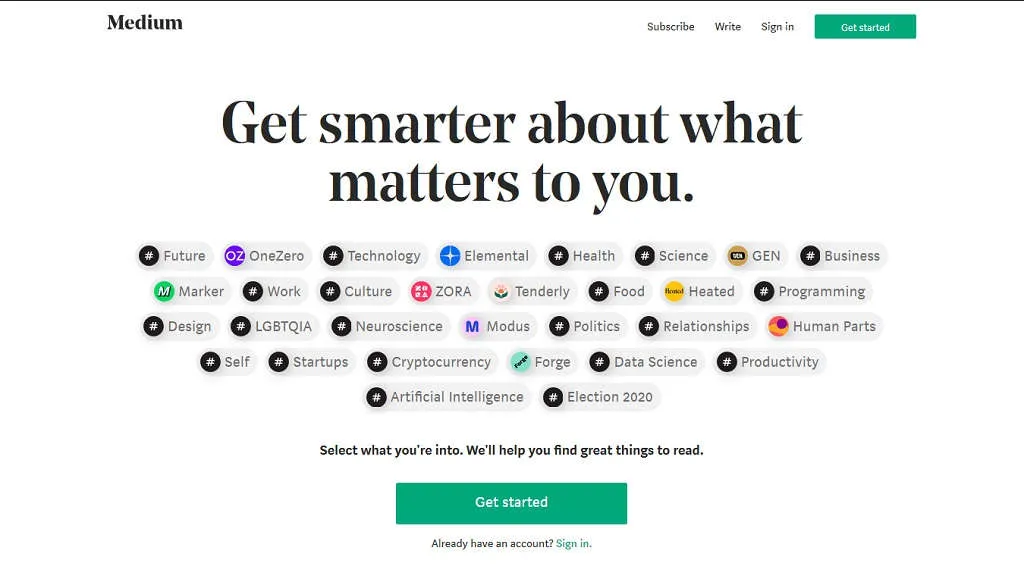 Medium was launched on 15, August 2012 is more of a publishing platform. Anyone can sign up for Medium it is free. This is a great platform for beginners as this platform has a built-in audience. Every post that you publish will get to see the total traffic and time on the post. There is absolutely no customization option in this. You just need to log in and post the article.
Tumblr: Free Blogging Platform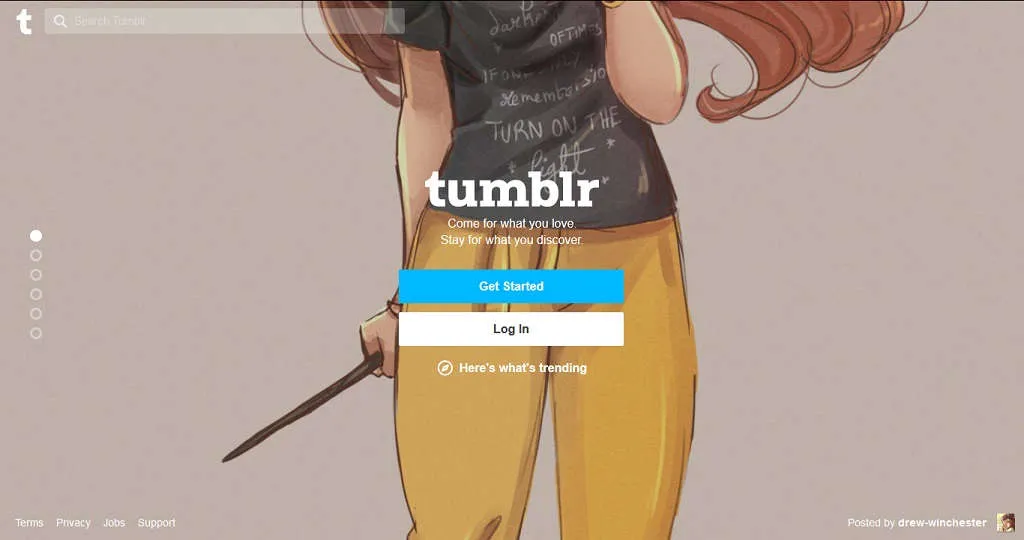 Tumblr started back in 2007 and on 12, August 2012 was acquired by Automattic. Anyone can post on this platform. There is a basic customization option available and like Medium this platform has a built-in audience. Tumblr gives you subdomain of tumblr.com. The interface of Tumblr is easy to get started for beginners. This free blogging platform is heaven for visual bloggers as it is more focused on photos and GIFs.
Livejournal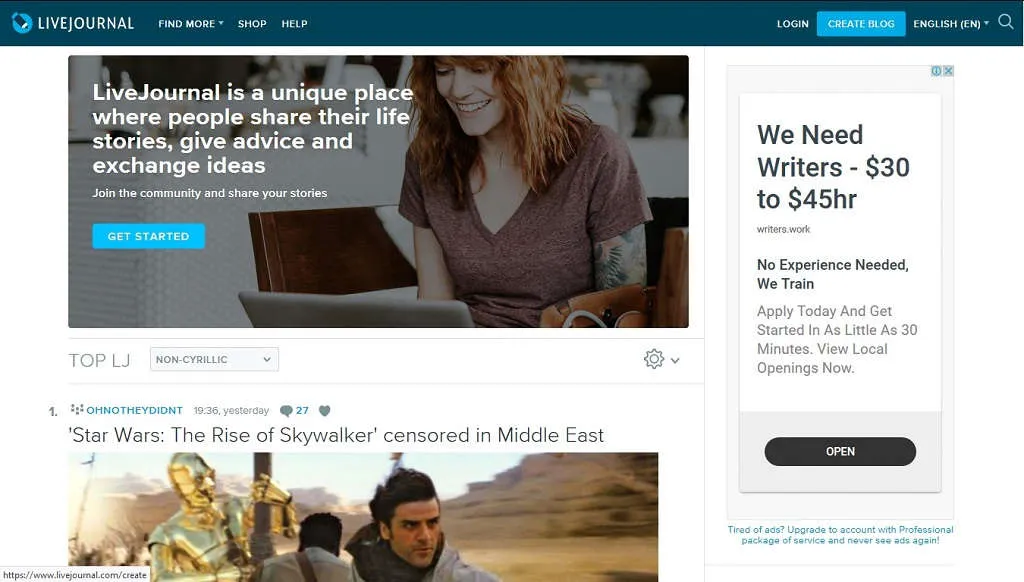 Livejournal is one of the oldest free blogging platforms online. LJournal was launched in the year 1999. This platform gives you subdomain of livejournal.com. Easy to start blogging but lacks in customization. It has threaded comment feature and has a Community feature where you can join a group which focuses on a specific topic.
Wix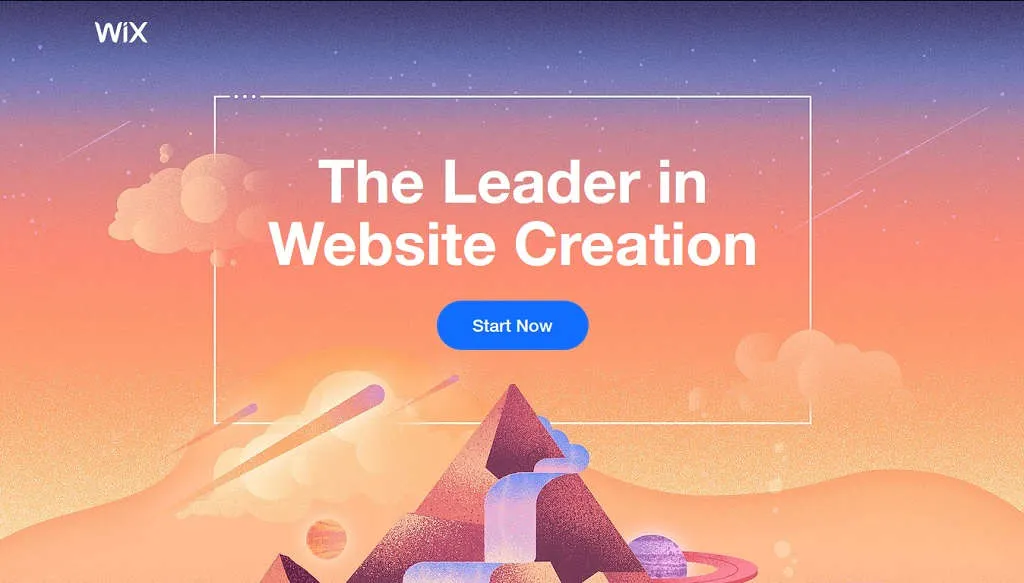 Wix is a free web site builder that comes with a drag and drop feature. It has a collection of free and premium theme templates. Setting up a website and a blog on Wix is easy and fast. You can make a choice and let AI decide for you the site design based on a questionnaire or build your blog yourself. This platform will give you a subdomain based on your email and blog name on wixsite.com
Weebly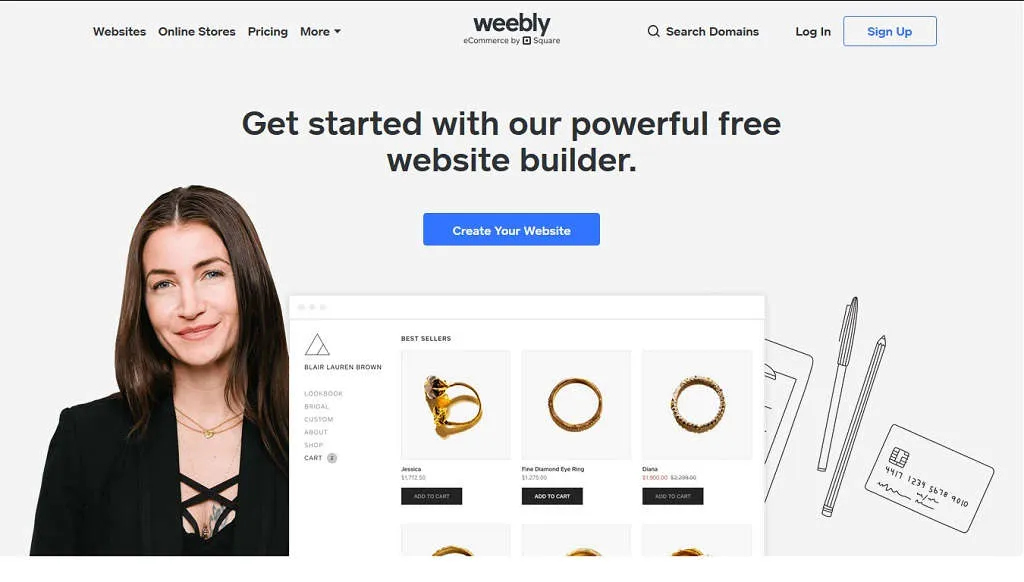 Weebly is a free blogging platform that provides a wide range of easy to use features, including drag and drop options. This platform will give you a subdomain of weebly.com. The platform is more of what you see is what you get an editor. This is a great platform for business with own blog. For getting a free service select subdomain while publishing.
Penzu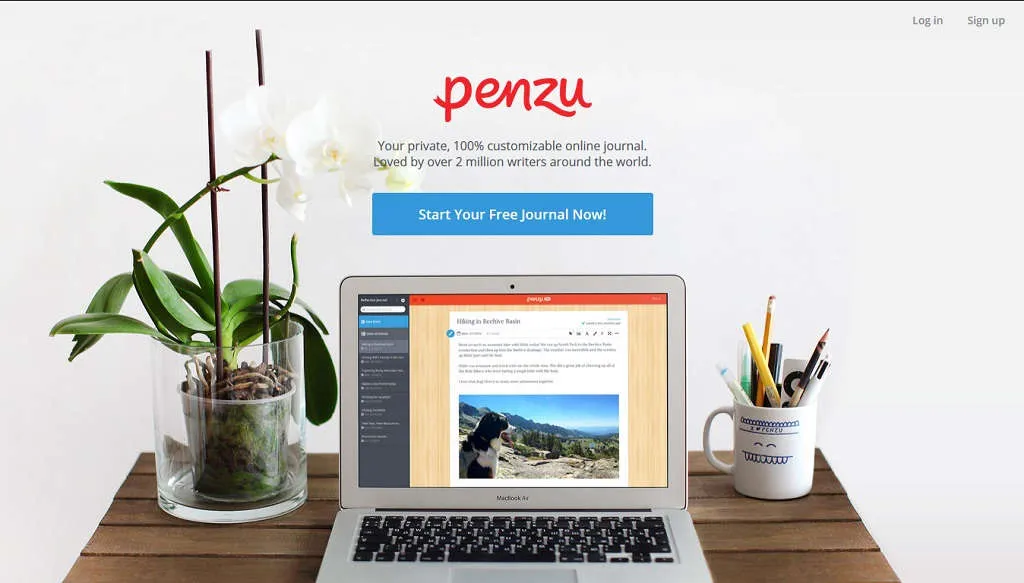 You would have never heard of Penzu. This is a unique platform where blogs are your personal journal focused on privacy. This is free to use and you can selectively share the posts which you want. Penzu is like a secret personal blog. You can easily pen down your thoughts and plans online.
Postach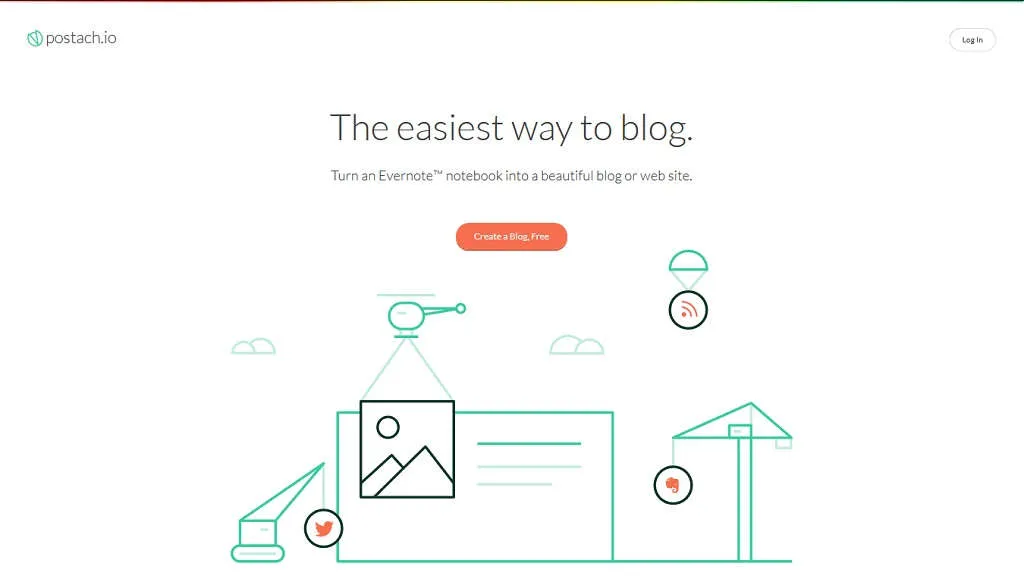 Postach turns your Evernote notebook into a blog or a web site. This platform will give you a subdomain of postach.io. For customization themes are available and for Comments Disqus is available as an add-on. It is a very simple and easy blogging platform to start.
Pen: Free Blogging Platform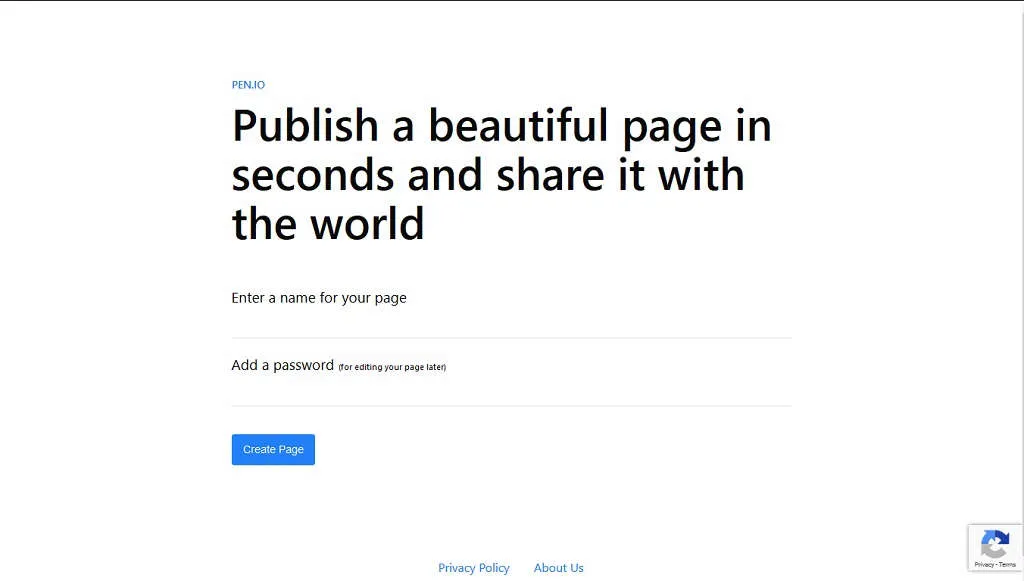 This Pen platform is very different from all other free blogging platforms. This gives you a subdomain of pen.io. Free to use and you and edit your post or create a new page. There is no login user name required for this site. You don't even need an email id for this platform. Just name the page, choose a password and start typing.
Hubpages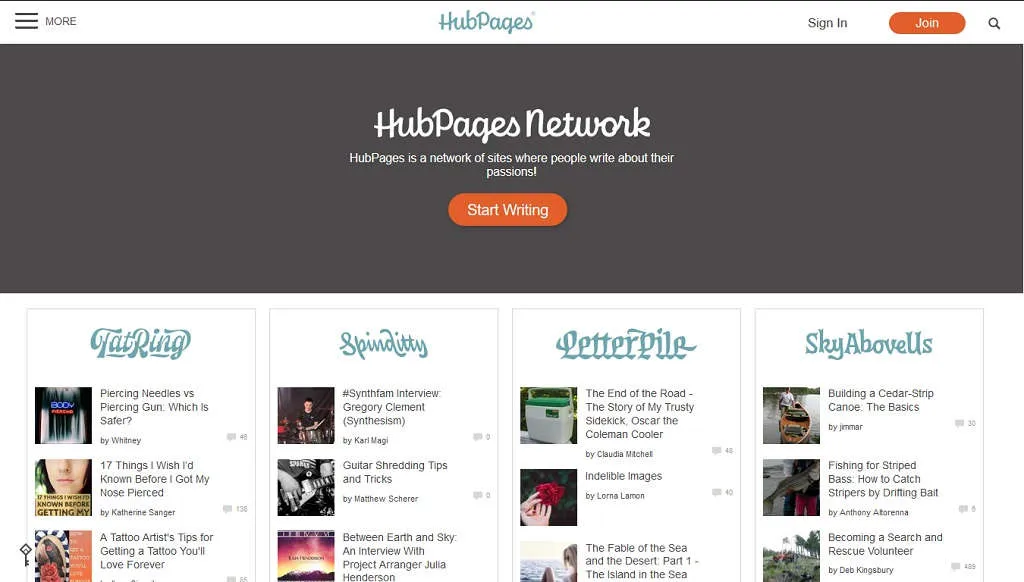 Hubpages is a network of bloggers with sites to share their posts in the community. It connects its users with a wide audience and let you earn revenue from ads and affiliates you run on your post. It is easy to create and post an article on this platform.
Joomla: Free Blogging Platform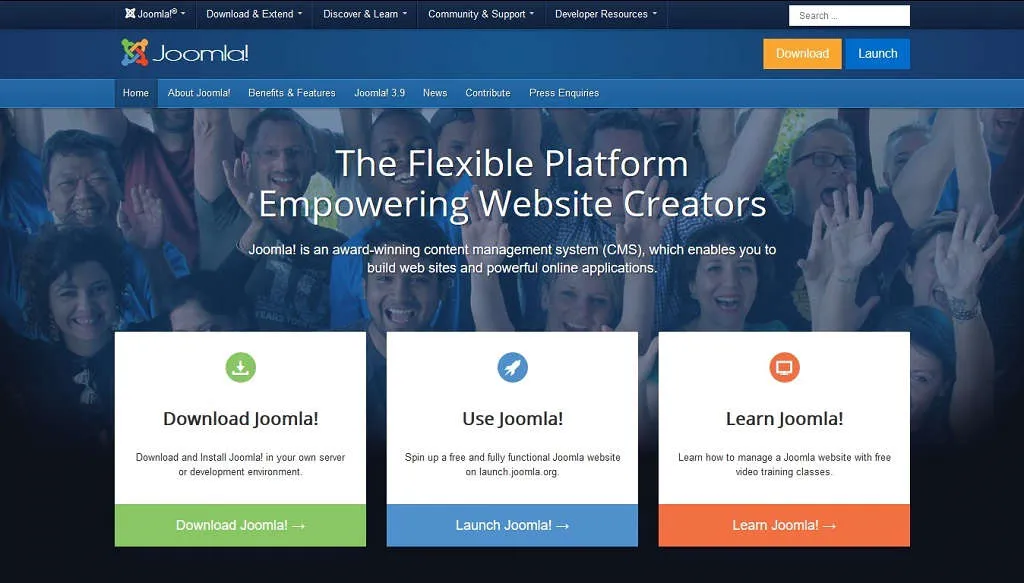 Joomla is a blogging platform similar to Wordpress and it gives you a subdomain of joomla.com. It has a flexible interface not only from blogs but also for websites. There are hundreds of templates, and extensions for more features, to fully customise your free blog's design.
Strikingly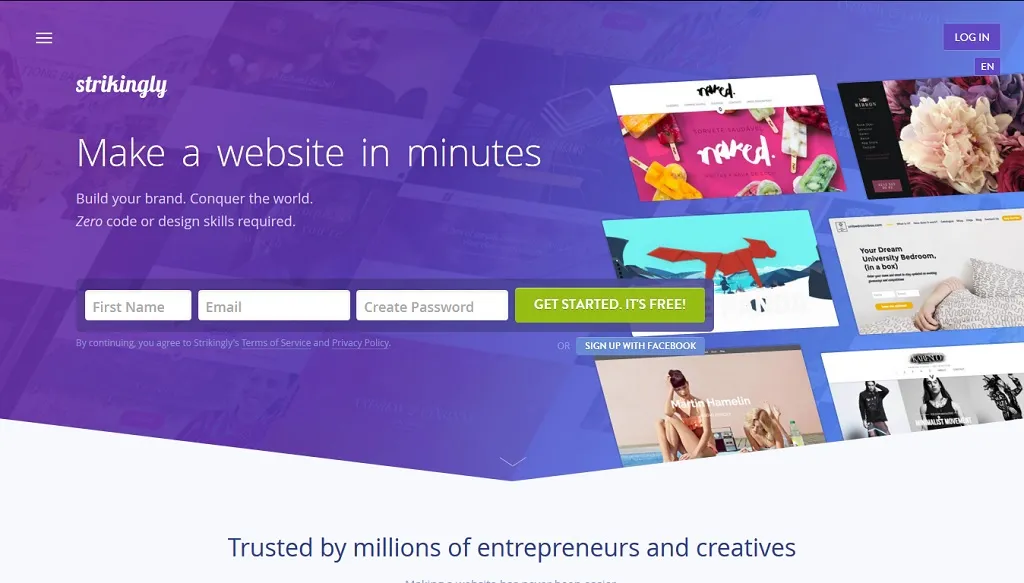 Strikingly is a free platform similar to WIX and Weebly but creating a blog is way easy if compared. In this platform, you will get a subdomain of strikingly.com. Along with your blog, you can create your whole website on this platform. 5 GB monthly bandwidth is what you will get for the free plan.
Site123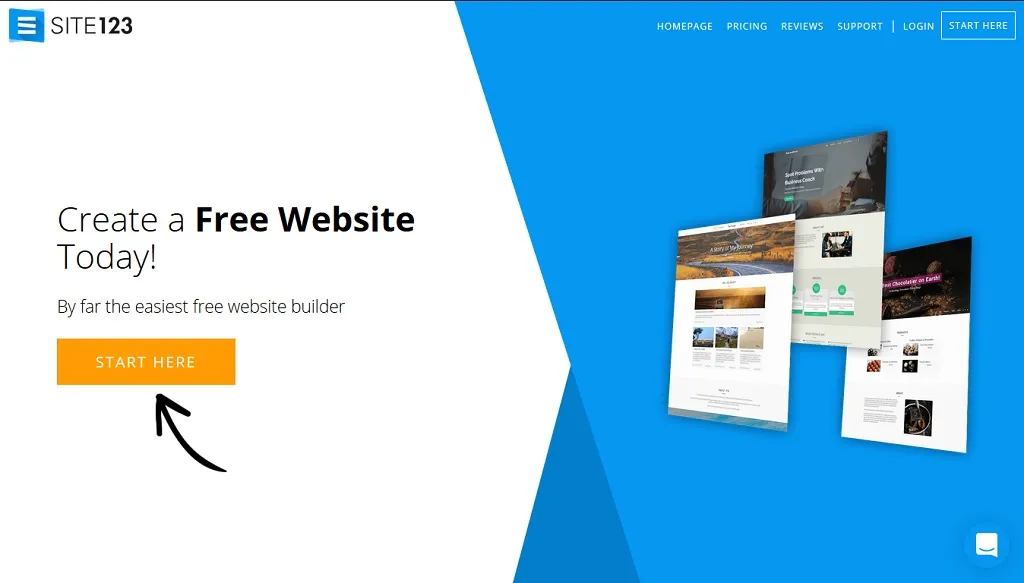 Site123 is another platform where you can create your site and blog. There are plenty of templates which can be changed with the drag and drop editor. With this site, you get a random subdomain of site123.me. In the free plan, you get 500 MB storage and 1 GB of bandwidth. This platform is similar to Wix, Weebly and Strikingly.
Constant Contact: Free Blogging Platform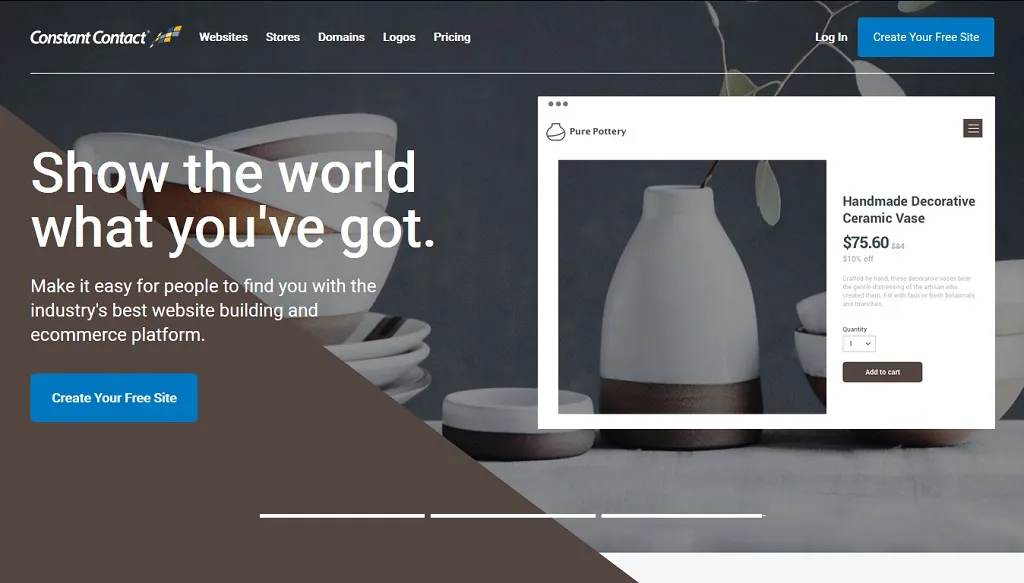 Constant Contact is a website builder and blogging platform. You will get a subdomain of constantcontactsites.com. Most of the building is drag and drop a ton of themes to choose from. If you have a business then you can build both a professional web site and a blog. On this platform, you get a free SSL (Security) and Logo maker. You can also put 3 products for sale which carry 3 per cent transaction fees.
Hatena: Japanese Free Blogging Platform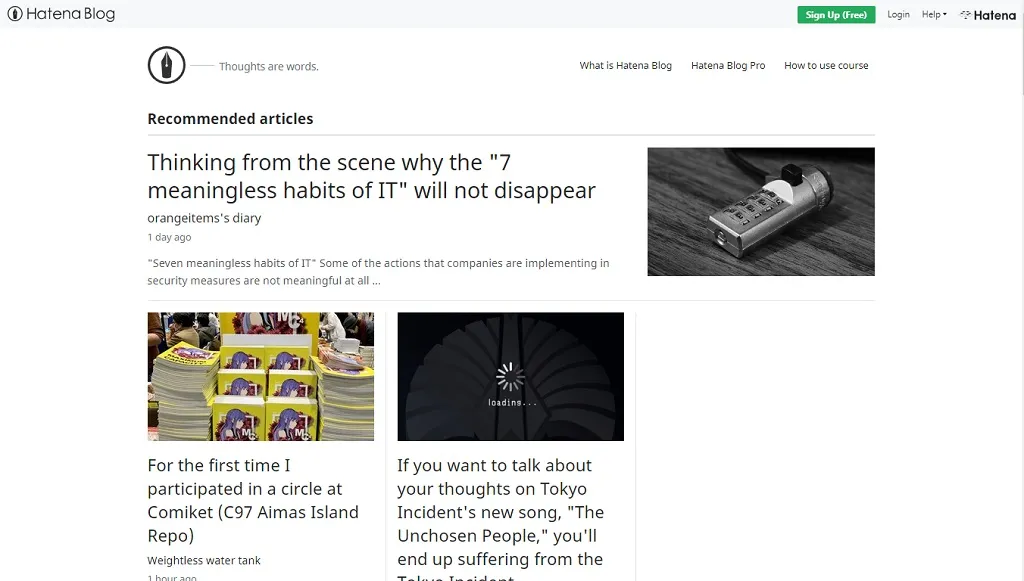 Hatena is a blogging site based in out of Japan. You would require translation if you wish to blog on to this platform. This site has its own user base and gives you a subdomain of hatenablog.com. If you use Google Chrome you can translate and write on this platform. Not very easy for English oriented users but it is a free blogging platform.
Google Sites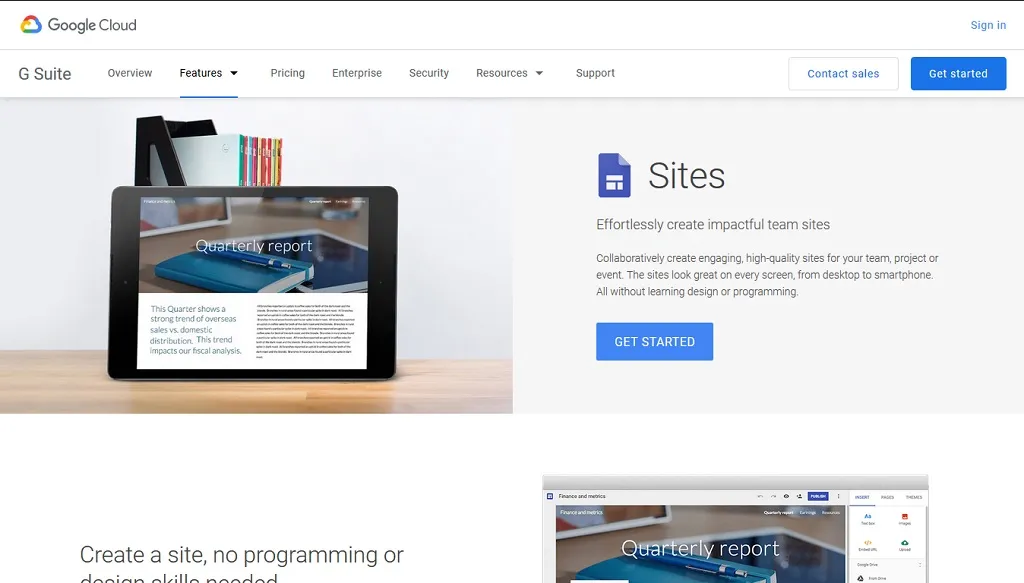 Google Sites is another place where you start writing. Now I can not think of a petter better place than Google itself. Sites by Google is a free tool in your G Suite. You can drag and drop structure, insert videos, pictures and links. You can not monetize it with Adsense that's the only drawback. If you buy a domain you can link that too.
SimpleSite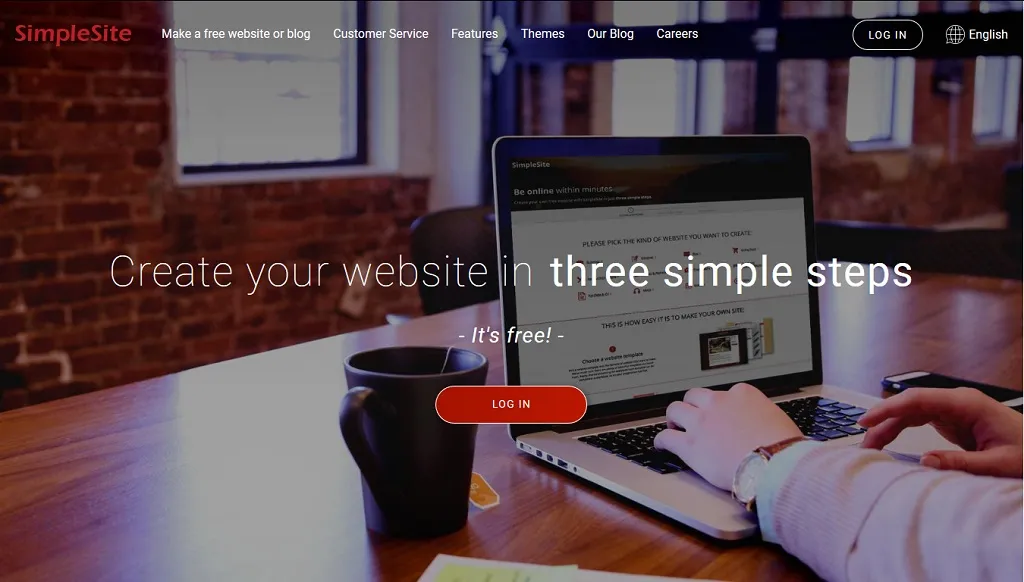 SimpleSite is a site where you can create your site or blog in a few steps. It has a very simple interface that you can easily start using. On this site, you get a subdomain of simplesite.com. In the free plan, you have 15-page and 5 store product limit. On creating a blog on this platform you are covered for mobile and tablet optimization.
Quora: As Free Blogging Platform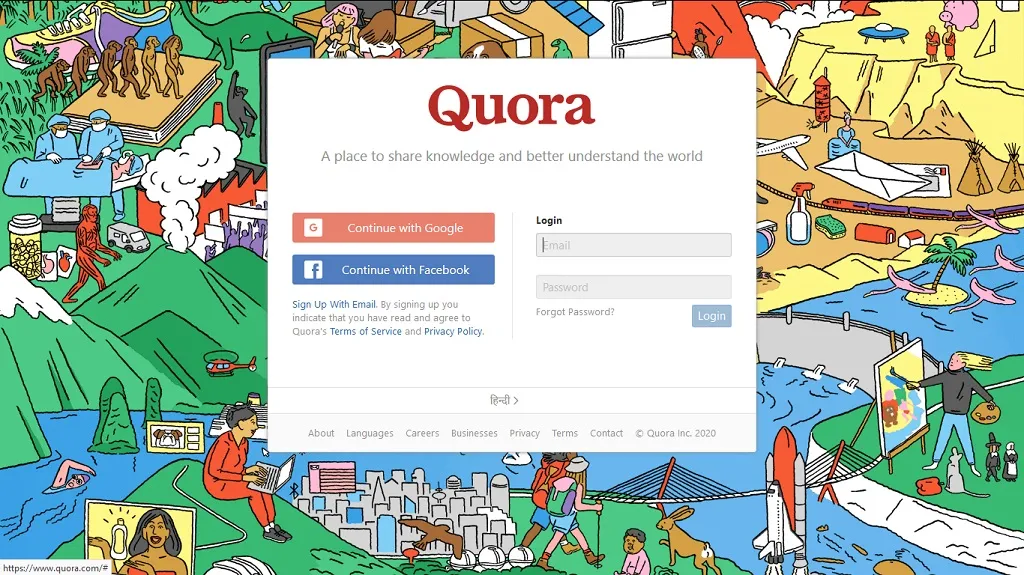 I know you would say Quora is more like a question and answer place but who is stopping you start a blog post. It already has a user base. This platform is already eating up the market size for blogging. I think it is a great way to start a free personal blog.
Jimdo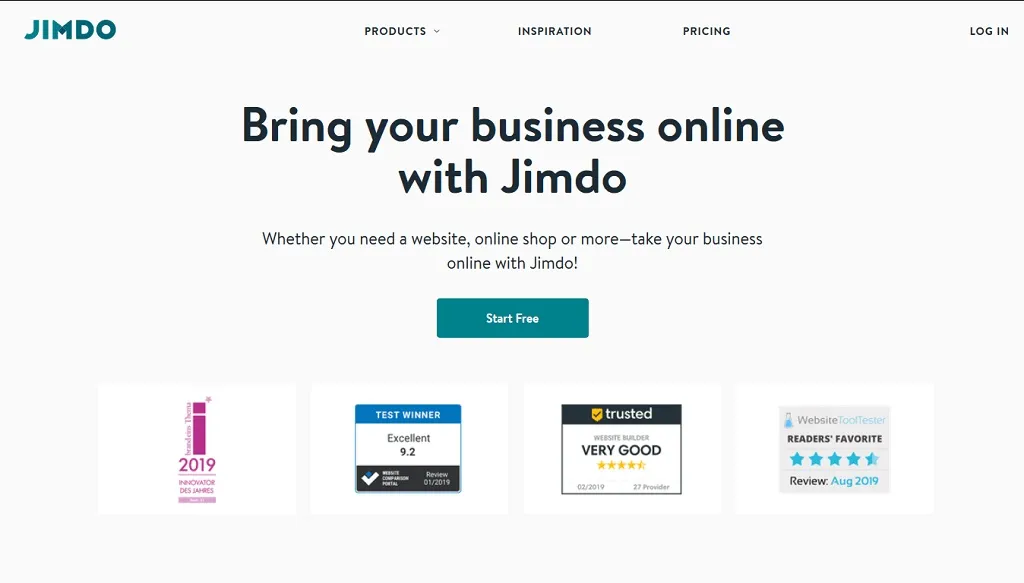 Jimdo is just a page edit kind of a platform not very complex to use. You get a subdomain of site jimdofree.com. On this platform, the free plan offers you 500MB storage, 2GB bandwidth and a free HTTPS encryption.
Angelfire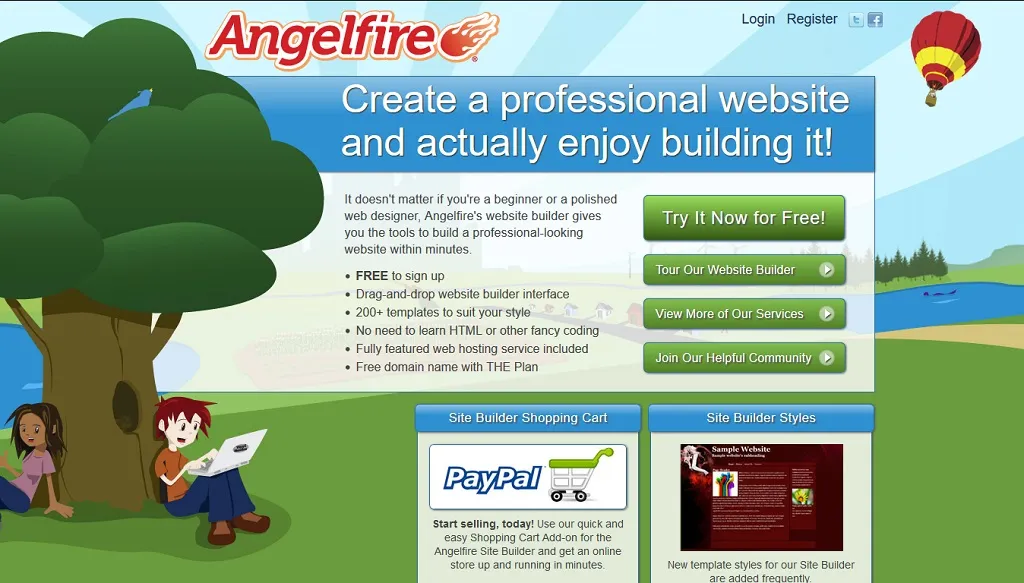 Angelfire this platform has a bit of touch of SPAM. It gives you a subdomain of angelfire.com. On the free plan, you only have 20 MB of disk space. Do you remember the old websites the HTML ones you would get the same feeling on this platform.
---
Too many options to choose from, now you have to just check what is best for you. I would suggest going to a platform which is reliable and easy to use. You also would like to see how easy is to migrate from a free to premium and to another platform.
I hope this article will help you in choose the best blogging platform for your next blog. If you have any suggestion you can put it in the comment section below.