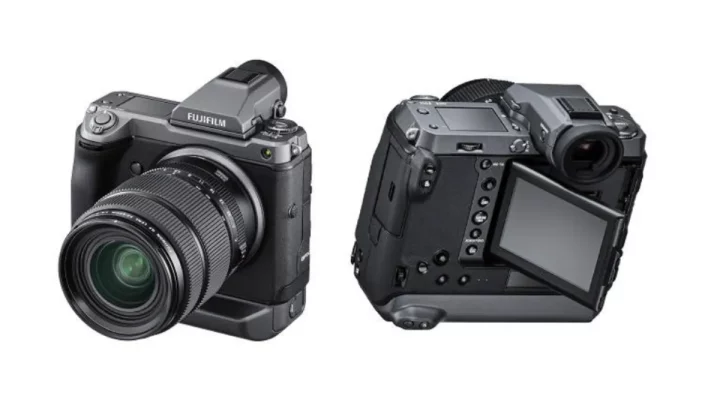 May 23 FUJIFILM Corporation announce the release of the FUJIFILM GFX100 mirrorless digital camera. Which will be available in late Jun this year. Having the largest image sensor of 102 million pixels resolution. With a unique color reproduction technology. This will be a flagship model of the GFX Series of mirrorless digital cameras. Mirrorless cameras are now the future of the camera industry. This camera will support two batteries with fast and high-precision phase autofocus detection.
As per the launch details, the camera is equipped with a five-axis IBIS mechanism. Which delivers image stabilization and 4K/30P video recording capability. The camera is compact, lightweight with a highly robust body. GFX100 has a 3.2-inch LCD monitor that can be tilt to all three directions. The camera also has a 2.05-inch sub monitor on the rear panel. It also has another new 1.80-inch sub LCD monitor on the top panel.
The camera will support "16bit RAW" and "16bit TIFF" for professional photography. The GFX100 is equipped with a feature that is newly developed called "Smooth Skin Effect" function. Which automatically smooths the skin tone. Lastly, we have features of USB charging and the power of 5GHz picture transfer from the camera device to other devices.
So, you can read more about the latest GFX100 Camera on the official site.
Must Read: Gorillapod A Bendy Tripod for Camera and Smartphones